In 80 Minuten um die Welt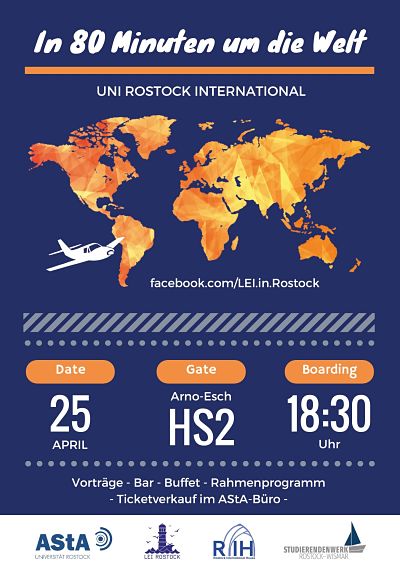 "We bring to you an exclusive tour around the world in 80 minutes. A one of a kind event where you meet our Internationals, experience the world with their eyes, and learn about various cultures the world has to offer. Join us on April 25th for an evening full of exciting stories and a delicious buffet at Arno-Esch-Hörsaal, Uni Rostock."
Tickets available at AStA Büro!