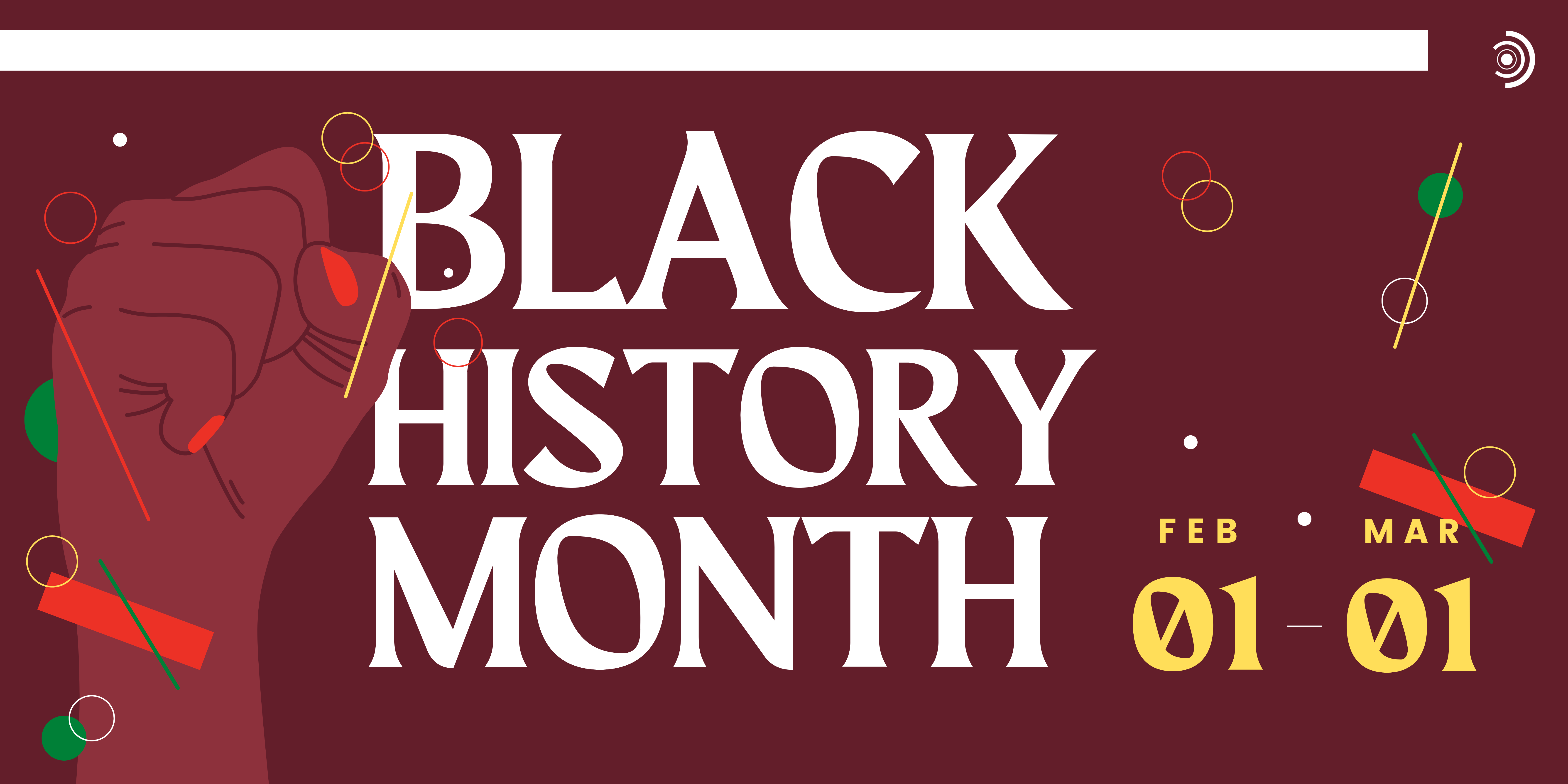 "We are going back to that beautiful history and it is going to inspire us to greater achievements." – Carter G. Woodson
The US-American historian Carter G. Woodson
created "Negro History Week" in 1926, which evolved into the Black History Month we observe today. Every February, Black communities celebrated the birthdays of Frederick Douglass and Abraham Lincoln, important figures of Black history. Woodson's intention was to extend the scope of these celebrations to include the countless Black people who contributed to human advancement. It is therefore a matter of making important details of history that have been overlooked, ignored, or even suppressed in the writing of history more visible again.
Initiative Schwarze Menschen in Deutschland (ISD) introduced Black History Month to the German public in the 90s. Educational, memorial, and empowerment events have been put on here ever since. This serves to represent Black people and their achievements as well as honor their significance for German history, culture, and society.
The AStA at the University of Rostock will increasingly celebrate historical and current Black German personalities here and on Instagram this February. There will be a giveaway of four different books that fit the theme. We also consider it necessary to share information on anti-Black racism.
This site will be updated regularly over the course of the month.
What do the terms Black and Afro-German mean?
Black is capitalized to make it clear that it is a constructed pattern of assignment and not a real "characteristic" that can be traced back to the color of the skin. Thus, in this context, being Black does not only mean being assigned to an "ethnic group" across the board but is also associated with the experience of being perceived in a certain way.
The term Afro-German is used as a political self-designation by many black people in Germany. As a self-designation, the term arose in the 1980s from the movement of Black people in Germany in reference to the term Afro-Americans. "Through the deliberate allusion to 'Afro-American' and the reference to the Black Power movement, the term was also intended to have a mobilizing and unifying effect […]. However, since the connections to Africa of Black people in Germany have become differentiated, the term Black Germans is now more common".
Celebrate Black Germans! A short introduction to Anton Wilhelm Amo
Around 1700, he was abducted as a child from what is now Ghana to Germany. In 1707 he came to the court of Braunschweig-Wolfenbüttel as a "gift" for the duke. Anton Ulrich von Brauschweig-Wolfenbüttel and his son Wilhelm, after whom Amo was named, encouraged his education in the humanities. Amo's academic career began in Halle and included earning a doctorate in Wittenberg. He then worked as a lecturer of philosophy in Halle, Wittenberg, and Jena. In a time when slavery was widespread and accepted, he was already advocating for the rights of Black people in his writings. In 2021, the government of Berlin decided to rename a street in its "African quarter", which currently has a racist name, in honor of Amo. Because of several official objections, this has yet to actually happen.
Book recommendations
Was weiße Menschen nicht über Rassismus hören wollen, aber wissen sollten – Alice Hasters (German)
Farbe bekennen – May Ayim (German)
African Europeans – Olivette Otele (English)
These are the sources we've used for our research on Black History Month: